Srishti Gurucool
upcoming
events
Date : 01-03-2011
Music Festival
Sarayu Sai is a Bharatanatyam Dancer who in the initial years trained in Bharatanatyam by just watching dance performances...

photo
gallery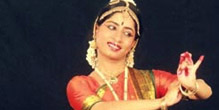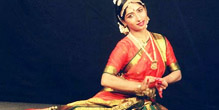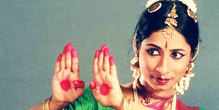 Srishti Gurucool is a school of Bharathanatyam started in 1998 by Sarayu Sai.
Sarayu Sai, a classical dancer has carved a niche for herself in the field of Bharathanatyam. Her passion for the art form of Bharathanatyam and the accolades she has received as a performing artiste has reposed on her the responsibility of propagating the art form. With this motive, Sarayu Sai started a Bharathanatyam school called "Srishti Gurucool" in 1998
She trains hundreds of students in the age group of 5 to 20 years both in theory and practice of the art form.
She has conducted the Bharathanatyam arangetrams (maiden stage performance to the public) of her disciples, Revati Rengarajan, Monisha Anandhraj, Sagarika, Divya, Malavika, Swarna latha and Sarayu Sai have helped Janani Ganapathi (from Geneva) stage her arangetram in Chennai. Her student Ananya Arvind is doing her arangetram on 3rd of September, 2011
The proud parents of the students say that Sarayu has given their children intensive practice and training. They have also participated in several stage productions of their Guru. This gives them the ability to perform on stage with great confidence. Besides this, Sarayu has exposed them to other areas like make up, matching shades of costumes, stage presence and lighting… everything that a dancer should know. The parents of students attribute the discipline & practice they have learnt from Sarayu to have helped them excel in their education & other fields of training.
Sarayu Sai also conducts Bharathanatyam workshops at an advanced level and students from USA, UK, UAE, Europe have participated in. She conducts such workshops to impart the nuance of the art form that strengthens the repertoire of the participants. She thus creates opportunities for students to learn new skills.
The students of the art school and the participants of the workshop say "Sarayu is very patient and she will not leave us until we learn. She is a perfectionist; she creates a harmonious atmosphere that enables easier communication between us. We carry the confidence that we have gained from attending the workshop either to perform on stage or to teach the students of our country"
Her disciples, Sagarika, Malavika & Divya have recently completed their "arangetram" maiden performance.
"They have the mental strength to do whatever they do to the best of their ability. The students and Guru maintain a good rapport. We have to just go the performance, sit back and enjoy the program" say the parents of the disciples