Srishti Gurucool
upcoming
events
Date : 01-03-2011
Music Festival
Sarayu Sai is a Bharatanatyam Dancer who in the initial years trained in Bharatanatyam by just watching dance performances...

photo
gallery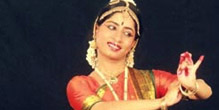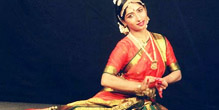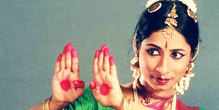 Malavika
"Like how charity begins at home, my art began from Srishti Gurucool. It has a warm and a pleasant ambience that sets the mood of the students to enjoy the arts being performed, be it craft or dance. The vibration of the place is just amazing and encourages us to learn in our classes. Our classes have always been fun helping us to develop our creativity and knowledge about the art.
Malavika's views about her Guru:
"None of the above features of Srishti Gurucool could have been possible without the endless effort of our Guru Sarayu Sai. I am proud to say that I am her student. She is a very patient, hard working and a caring teacher. She is a very dedicated Guru and a performing artist. She is always loving and patient with all her students. Her methodology of teaching makes us understand every nuance of the art form for which she strains her every nerve. Her programs are truly a treat to our eyes and the minute techniques in her dance add to make it perfect."
Malavika's Arangetram Practices:
"I finished my Arangetram last year in this fine art. It is not an easy process as it may be seen from the outside. It is as tough as digging out the ore of diamonds cutting them, shaping them and finally polishing them.
The beginning of my Arangetram practices was like shaping the Diamond. It wasn't an easy task but fortunately, everything worked out and all the credits goes to my Guru. She feeds us with the encouragement and confidence during these days. Hard work was, of course, on both ours parts; but managing her daily classes in Srishti Gurucool and her own rehearsals is not an easy thing to cope up with.
She would correct me endlessly, until I get the step right and she never gets tired by doing so. The last stage of my Arangetram practices was like polishing the diamond and I knew that I will perform on stage someday.
To top it all, was my legendary orchestra members, it was absolutely a delight to work with them. Not to forget my chief guest who are almost like family to my Guru. The Bombay sisters, whose words were truly inspiring."